Our Company
Arbor-Tech Consulting is a privately owned tree service company that is run by a Board Certified Master Arborist, which is one of the highest levels of Arboriculture one can obtain. Our all organic bio-stimulant sets us apart from our competition by offering you a pesticide and fertilizer free product that will make your landscaping the best on your street. Don't believe us? That's why we offer a written warranty for all of our work that is completed, so you can have peace of mind when hiring us.
We follow all ANSI Standards, A300 series, set forth to ensure proper tree care and tree trimming. This coupled with our expert tree climbers and tree trimming crew will ensure safety and satisfaction when servicing your home.
We pride ourselves on customer satisfaction, which is why, I Eric Putnam personally review and finalize all estimates. Also, this is why I am one of the only Arborist who will write you a written warranty backing all of my diagnosis and estimates. Your satisfaction is the only thing that we care about, so feel free to give us a call.
Our family business, Putnam Tree Services, was founded in 1970 by my father, Charles Putnam, who was a professional body builder and wrestler. "He taught me the importance of integrity, professionalism and customer service. Which is why I want the chance to serve the greater Houston and Galveston areas and show them what their plants and trees truly have to offer." My brother and I took over the business after his passing and then Arbor-Tech Consulting was created. With updated technology, processes and systems we have streamlined our estimating and production process to give you outstanding customer service, in a timely manner, at rock bottom prices.
Our Goals
We are a professional tree service and lawn care company providing arboricultural services to home owners and commercial clients in the Galveston County and Houston Metro areas.
We specialize in all types of tree services including: Tree Planting, Fertilizing, Pruning, Removal, Stump Grinding, Tree Trimming, and Diagnosis of any type of disease, fungus or bacteria. We also provide excellent organic lawn treatments to get rid of those weeds and make you lawn look the best all year around. This all organic biostimulant is completely harm free and will give you shocking results. Don't believe us? We will write you a written warranty to back all of our findings and services.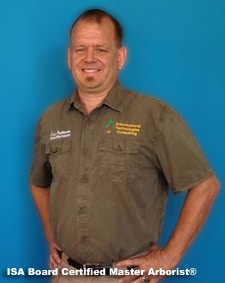 Contact Us
Eric Putnam
Call Us: 281-339-2970 Office